TR & TS Series
Suction / Return Line Tank-Top Filters
---
Tank-Top Reservoir Filters remove contaminants from hydraulic systems. Zinga filters have the highest levels of dirt-holding capacity. and are manufactured to the exact standards to protect pumps and hydraulic circuits from contamination for per ISO 4406.
Specifications
Flows Up To: TR 96 GPM (Return) 32 GPM (Suction)
TS 71 GPM (Return) 24 GPM (Suction)
Port Sizes: 1 1/4″ & 1 1/2″ NPTF, 1 5/8″ – 12 UN (SAE – 20), 1 7/8″ – 12 UN (SAE – 24), 1 1/4″ BSP
Pressure: 100 PSI Max. Operating
Temperature: Up to +250°F
Application: Suitable for petroleum-based fluid only; consult factory for synthetic fluids
Benefits
Protects hydraulic system
Easy to install and use
Helps keep your system in compliance with ISO 4406 standards
Highest levels of dirt-holding capacity
Performance Chart
Design Features
No parts to lose with unitized cover and by-pass valve assembly.
Radial seal grommets used in RE and SRE series filter elements.
Drop-in element bowl design for easier installation.
Patented element bowl hold-down for suction applications.
O-ring seal between filter housing and tank top.
Filter housing mounting bolt pattern matches Zinga RF and SRF series as well as Schroeder ST and RT series housings.
TS series housings are fully compatible with Schroeder K series elements.
Diagrams and Dimensions
Patent #5389246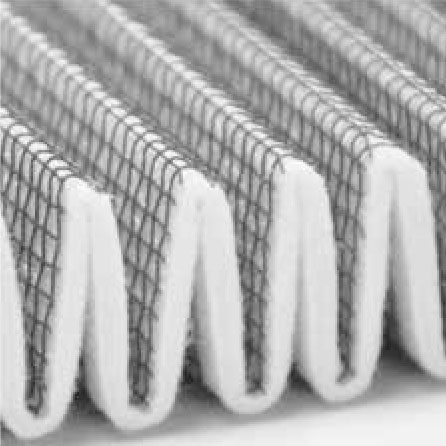 Z-Glass Media
Multi-Layered, non-woven glass media that provides the highest levels of depth filtration efficiency and capacity. Higher capacity means longer service life. Coupled with a steel support mesh, Z-Glass can withstand higher differential pressures.
Cellulose Media
Traditional paper based media that provides a nominal level of depth filtration and capacity. Used with petroleum-based fluids only. Some grades of cellulose include a layered glass fiber substrate to provide more efficiency.
AquaZorb Media
Water absorbing cellulose based media designed specifically to absorb and retain free water from petroleum-based fluids. Commonly used in offline systems, AquaZorb will operate until it is fully saturated and ultimately curtail flow through the media. A system by-pass valve and service gauge is recommended when using AquaZorb.
Stainless Steel Mesh
Woven in a variety of precision patterns, stainless steel mesh provides a basic surface type filtration with very low differential pressure. Applications include pump protection and "last chance" valve protection. Stainless steel mesh can be serviced by ultrasonic cleaning. (30: 560µ, 60: 280µ, 100: 141µ, 200:75µ, 200×1400: 10µ)
Compatible Filter Elements
SRE & ZSRE Series Filter Elements
for Zinga SRF & TS Housings, or as direct interchange for Schroeder "K" series elements
RE & ZRE Series Filter Elements
for Zinga RF, WF and TR Series Tank-Top Filters